Surviv.io
Español:
Surviv.io es un videojuego 2D de la case de videojuegos de moda Battle Royale. Como todos los Battle Royale consiste en "lootear" e ir matando a gente hasta que no quede nadie. Al no quedar nadie salvo tu, ganas.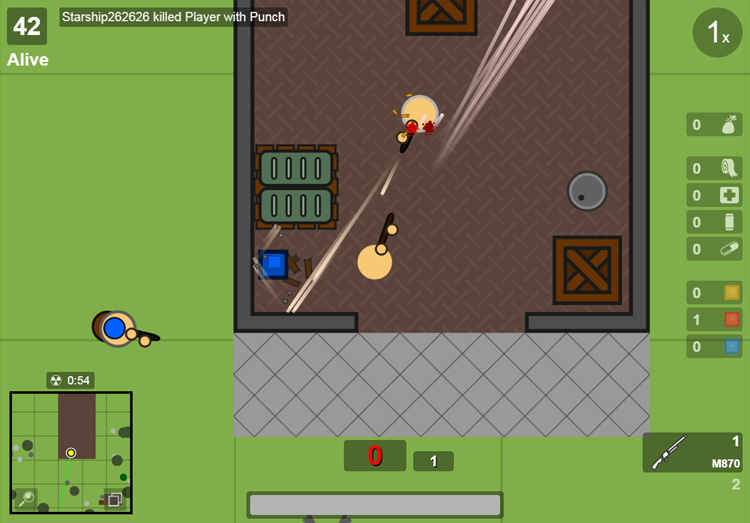 No necesita ser descargado ya que como todos los videojuegos ".io" pueden ser jugados en la propia página web del juego (
surviv.io
) . Puedes jugar en solitario en dúo y en escuadrón.
Es un juego bastante optimizado y al igual que FORTNITE sacan actualizaciones constantemente.
English:
This is a 2D battle royale game. It consists in looting and killing people until there is no one alive.
This is a ".io" so you can play it online. They have recently uploaded to android and IOS devices so you can play on mobile phone.
You can play in squad, alone or duo.
It's a pretty optimized game and like
FORTNITE they get updates constantly.